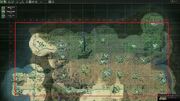 Quest - The Kid's Are Alright
Quest Pickup - Estoni (L9)
Quest Location - Estoni (L9)
Quest Finish Point - Estoni (L9)
Pretty simple quest, if you want Maddog as a merc for you, bring him a Knife, LockPick kit and some C4 Ready to set with Timer. If he is of no use to you, you should still get him as a pack mule for things to sell.
Ad blocker interference detected!
Wikia is a free-to-use site that makes money from advertising. We have a modified experience for viewers using ad blockers

Wikia is not accessible if you've made further modifications. Remove the custom ad blocker rule(s) and the page will load as expected.