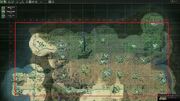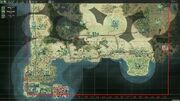 Quest - Military Madness
Quest Pickup - Barracks (J24) (Conrad)
Quest Location - Barracks (J24) x2 Alma Prison (A23 Map2) x1 Roadblock (D22 Map2) x1 Tixa Prison (D15 Map2) x1, Laboratory (E7 Map2) x1
Quest Finish Point - Barracks (J24)
Go about finding only 5 files, when you get them, it will say mission complete, but you still need to return to Conrad for it to be marked as complete, he will then offer to join your squad.
Ad blocker interference detected!
Wikia is a free-to-use site that makes money from advertising. We have a modified experience for viewers using ad blockers

Wikia is not accessible if you've made further modifications. Remove the custom ad blocker rule(s) and the page will load as expected.