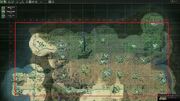 Quest - In The Sky With Diamonds
Quest Pickup - Drassen Airport (A23) (Skyrider)
Quest Location - Farm (H12)
Quest Finish Point - Drassen Airport (A23) (Skyrider)
This is very hard to find but once you see it, you will kick yourself, it's very close to the barn head south from the opening of the barn and you will hit a heap of trees, its hiding in there. When you return to Skyrider he will give you a key for a "hideout" south of Alma.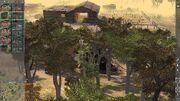 Ad blocker interference detected!
Wikia is a free-to-use site that makes money from advertising. We have a modified experience for viewers using ad blockers

Wikia is not accessible if you've made further modifications. Remove the custom ad blocker rule(s) and the page will load as expected.