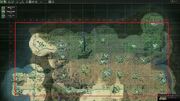 Quest - Child Labor
Quest Pickup - Grumm City (L1) (Fatima)
Quest Location - Drassen (D23) (Doreen)
Quest Finish Point - Grumm City (L1) (Fatima)
Head to Drassen, at the top of the map is the child labor factory, talk to Doreen, Quest will be Solved, Doreen will turn hostile and attack, kill her, quest is complete.
Ad blocker interference detected!
Wikia is a free-to-use site that makes money from advertising. We have a modified experience for viewers using ad blockers

Wikia is not accessible if you've made further modifications. Remove the custom ad blocker rule(s) and the page will load as expected.